Contact
We would love to hear from you!
Map data ©2015 Google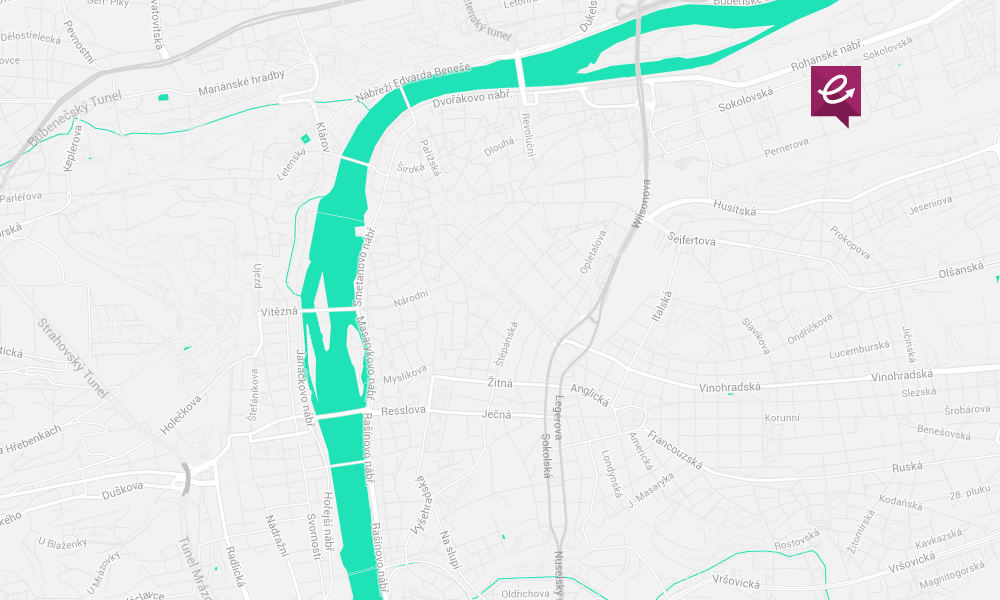 Engage Prague 2015
Forum Karlin
Pernerova 53
186 00 Praha 8
Show on a map
GENERAL INQUIRIES
For general inquiries email events@socialbakers.com
PRESS INQUIRIES
For press inquiries email press@socialbakers.com
SPONSORSHIPS & PARTNERSHIPS
If you would like to discuss sponsorships or partnerships please email engage@socialbakers.com.
VOLUNTEERS
If you're interested in being a volunteer at Engage Prague, please contact us at engage@socialbakers.com, and we'll provide more details.
REALTIME UPDATES
Although we strongly recommend that you join us in-person, you can always follow the Engage action on Twitter, Facebook, and Instagram.
Want to be a part of Engage Prague 2015?
Check out our Get Involved page to see all of the different ways you can participate in the world's biggest social media marketing event. We look forward to hearing from you!